Collection:

Face Products from Australian Bodycare

Read on if you want pimples and congested skin out of your life

Congested skin and pimples occur on your face when the sebaceous glands stop working properly. The glands start to overproduce sebum and bacteria can penetrate the skin increasing the risk of inflammation and pimples.

A consistent skincare routine is key to having a skin that is free of pimples, blackheads and impurities. Read on if you want to know how to quickly and easily it is to remove blackheads and congested skin, as well as which products you should use to prevent pimples.

We guide you through the best products for pimples, congested skin and blackheads.

Read by Anne Thestrup Meimbresse
Anne, Varde Pharmacy
Anne has a MSc in Pharmacy from the University of Southern Denmark and has worked as a pharmacist at the Varde pharmacy for several years. Here she advises both costumers and doctors about the correct use of medical products.
Here you can see Annes profile »
Do you suffer with impure skin and pimples?
Pimples always come at the worst times, and if you suffer with congested skin, you know how inhibiting it can be to everyday life. Fortunately, there is something you can do to minimize breakouts, impure skin and persistent pimples. It all starts with a good skin care routine and products that, using active ingredients, break down the bacteria that cause the problems on the skin.
Australian Bodycare products are designed to fight congested skin, pimples and blackheads, and they can also be used for daily skin care for acne.
Do you have blackheads?
The small, black impurities that often sit on the nose, in the forehead and on the chin? Blackheads occur when the pores in the skin stop working properly due to overproduction of sebum. Dirt and dead skin cells accumulate, and the blackheads show up.
By cleansing the skin morning and evening you can beat both blackheads and pimples.
How to get rid of congested skin, pimples and blackheads on your face
The products in our facial range contain the active ingredient Tea Tree Oil. Tea Tree Oil has a bacterial inhibitory effect, and with continuous use of the products, it becomes more difficult for bacteria to get into the pores of the skin, minimizing the risk of pimples, blackheads and congested skin.
1) Face Wash – mild facial cleanser for morning and evening
Start with our Face Wash, which effectively cleanses the skin using Tea Tree Oil. Always start your skincare routine with a good face wash to cleanse the skin of dirt and bacteria that have accumulated during the day and night so they don't develop into pimples and congested skin.
2) Face Tonic - daily deep face cleanse

Our Face Tonic is free of alcohol and mild to the skin. Face Tonic contains, among other things, antiseptic Tea Tree Oil, which deep cleans pores. Coconut oil and glycerin retain moisture and nourish the skin. A well moisturised skin is important, otherwise there is a risk of overproduction of sebum that  can lead to congested skin, multiple pimples and irritating blackheads.
3) Face Cream – nourishing cream for day and night

Use a good face cream after cleansing to avoid drying out the skin. Our Face Cream our customers' favourite for both day and night as it is antiseptic making it effective against pimples and congested skin. With daily use, the cream acts preventively on blackheads and other impurities.
4) Spot Stick – first aid for pimples and blackheads

Our effective Spot Stick is your 'first aid' to fight pimples and blackheads. Its active ingredients counteract impurities by closing the pores so that bacteria and dirt cannot find their way into the skin. In addition, it is also suitable for insect bites and mosquito bites as it cools the skin and stops itching.
We've collected our customers' favourites for congested skin in one pack of 4 products, so you can easily get started fighting pimples, blackheads and other impurities: https://australian-bodycare.uk/collections/face-care/products/face-kit 
Do you need a little extra help to fight blackheads, pimples and congested skin?
Why not try some of our other customers' favourites and combine your skincare routine with:
Face Mask – Exfoliating and deep-cleansing clay mask
Our deep cleansing clay mask cleanses and exfoliates the skin and is highly effective at removing and preventing blackheads. In combination with our other facial products, the mask prevents bacteria and dirt from settling on the skin and ensures that the sebaceous glands can work properly minimizing the risk of congested skin, pimples and blackheads.
Blackhead remover – your effective tool against blackheads and impurities
This is an effective tool when pimples and blackheads have clogged the pores of the skin. Remember to clean the blackhead remover both before and after use to avoid retransferring bacteria and dirt onto the skin.
All our face products are available to buy separately.
However, many of our customers prefer to buy the total package of 4 products that ensures the most optimal skin care routine for congested skin, pimples and blackheads: https://australian-bodycare.uk/collections/face-care/products/face-kit
You have seen

24

out of 27 products
Why you should take care of your skin with Tea Tree Oil from Australian Bodycare
100% Natural

Discover the secret to radiant skin, Tea Tree Oil from Australia's rich flora, a treasure passed down by aboriginals. Sourced from the Melaleuca Alternifolia tree, our products boast the purest, pharmaceutical-grade Tea Tree Oil.

Heal

Harness the might of Tea Tree Oil for immaculate skin and hair. Celebrated for its unparalleled antibacterial and antifungal prowess, it balances the skin's bacterial flora. Every Australian Bodycare product is infused with the right concentration of Pure Tea Tree Oil for optimum results.

Maintain

Embrace daily care with Tea Tree Oil to combat skin issues and promote healthy skin. Engineered to curb unwanted bacterial and fungal growth, our dermatologically-tested formulations prioritize potent results without compromising skin safety.
Effective and Gentle Emergency Treatment
The secret behind smooth skin is found in the beautiful nature of Australia. For generations, the knowledge and usage of tea tree oil have been passed down in Aboriginal culture. Australian Bodycare has developed a series of products with the highest grade of Tea Tree Oil functioning as the primary active ingredient. All products share the ability to prevent and heal various skin issues.Due to the mild formulas, the products are dermatologically tested and suitable for all members of the family. We develop all of our own products using top‑shelf ingredients. They have been selected for their powerful effect with no compromise made to the safety of your skin. Our goal is to help people to healthier skin. For that reason, we are constantly working on providing you with good advice for your daily skin care routines. Welcome. We look forward to assisting you.
Healing Ground
The story of healing tea trees dates back thousands of years and it originates from the Aboriginal people of Australia. Their legends describe lakes surrounded by tea trees. Falling leaves and twigs from the tea trees leached their essential oils into the water and turned the lakes into antiseptic baths. The local Aborigines used these natural, healing spas to treat a number of conditions, such as skin infection, burns, cuts and insect bites.
They named the land with tea trees "Healing Ground".
Read about Tea Tree Oil here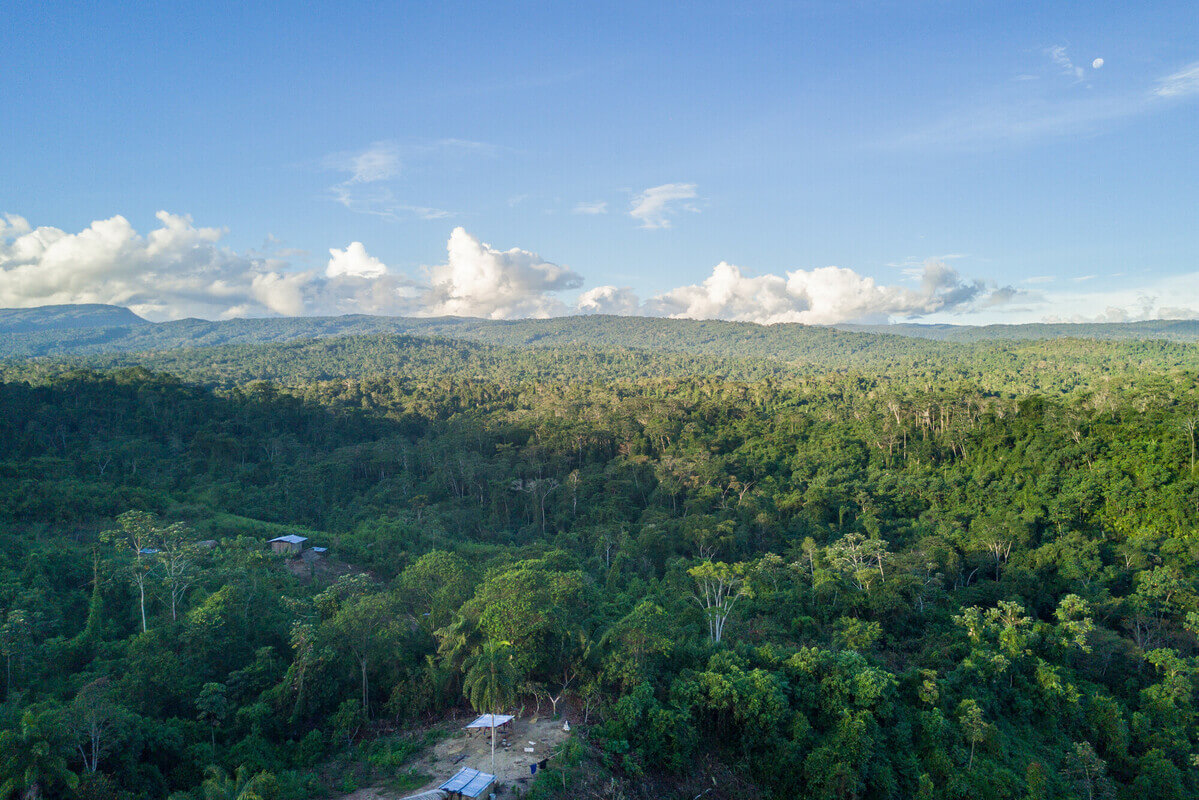 We Care About Nature
We have partnered with Cool Earth in the conservation of 241,000 hectares of rainforest, protected by 31,000 people.
Read More Here
Join 50,000 others – follow us on Instagram