For daily care of sore, bleeding gums and oral thrush
Do you suffer from burning and irritation in your mouth, sore gums or problems with your teeth and tongue? Mouth Gel with Tea Tree Oil fights bacteria and ensures healthy oral hygiene | Mouth Gel provides care for dry, irritated, red and sore gums and tongue | Can be used for dry mouth, periodontal disease, gingivitis and thrush on the tongue.
We recommend the Mouth Kit of 5 products.
Read more
Sale price
£17.99
Regular price
Unit price
per
✓ Fast Delivery

✓ Free shipping on orders above £29

✓ Dermatologically tested

✓ 100% Money back guarantee
Our dealers
View full details
Do you have problems with sore gums and gum disease? Would you like to maintain a healthy oral hygiene and get rid of dry mouth and bad taste in your mouth and tongue? Do you experience bleeding gums or other irritation in your mouth?

By using the soothing and caring mouth gel from Australian Bodycare, you can achieve healthy teeth and tongue and a gum-free mouth.

How do I use the mouth gel?

You should use the mouth gel 1-4 times a day for optimal effect. Squeeze about 2 cm of gel onto your finger, tongue or toothbrush and apply to the gums, teeth or tongue where you experience discomfort. Do not rinse off the mouth gel.

Avoid rinsing your mouth, eating or drinking for 30 min. after using the mouth gel for optimal effect.

Use the gel daily - up to 4 times a day - until the symptoms have subsided and then use the product preventively so that your problems don't return.

You don't need to brush your teeth before using the mouth gel, but it's a good idea to rinse your mouth with clean water before use.

We recommend brushing your teeth twice a day with toothpaste with Tea Tree Oil to prevent bacteria and ensure healthy oral hygiene. You can also consider a refreshing mouthwash to keep bacteria away and ensure good breath and a moisturised mouth throughout the day. We've gathered 4 oral products in one pack here, so you can quickly get started on improving your oral health.

You can use both gel, mouthwash and toothpaste for daily care of teeth, gums and tongue for bleeding gums, periodontal disease and fungus on the tongue or in the mouth.

Mouth Gel is suitable for use by adults and children from 6 years of age.


What does Mouth Gel contain?

Mouth Gel contains - in addition to the anti-bacterial Tea Tree Oil - moisturising ingredients that, among other things, alleviate and prevent problems with teeth, gums and tongue. Mouth Gel is also good for blisters in the mouth, sore gums or bad breath. Mouth Gel from Australian Bodycare relieves and prevents a wide range of problems with the tongue, teeth and gums.

Panthenol moisturises the mouth, making Mouth Gel ideal for those who suffer from dry mouth. Allantoin also helps to soothe the mouth, tongue and gums in case of irritation, so you can achieve a mouth free from dryness, bad taste and other irritation.

Mouth Gel is therefore an especially good idea if you're looking for a good care product for problems with:

Bleeding gums, gingivitis and periodontal disease
Dry mouth and irritation on the tongue and in the mouth
Metallic taste in the mouth and bad breath
Blisters and sore gums
Fungal infection

Why is mouth gel with Tea Tree Oil beneficial?

You should choose a mouth gel with Tea Tree Oil if you have gum problems or other mouth problems. Tea Tree Oil is known for its anti-bacterial properties and will therefore minimise and prevent problems with teeth and gums with regular use.

Tea Tree Oil has been used in Australian folk medicine for more than 1000 years and is a key ingredient in our problem-solving skin, hair and oral care products. Naturally, Tea Tree Oil is also added to our mouth gel to ensure a healthy, bacteria-free mouth.

In addition to using mouth gel, it's important to remove bacteria and food debris from your teeth and gums every day. If sugar, plaque and bacteria are not removed daily, it can lead to cavities or sore gums, so we recommend that you also use a toothpaste with Tea Tree Oil and fluoride twice a day.

To prevent bad breath and dry mouth during the day, a mouthwash with Tea Tree Oil can be the solution. We recommend Mouth Wash to strengthen teeth and gums to reduce and prevent mouth and tongue problems.

Buy all 4 mouth products in one package here.

What do I do if I'm not satisfied?

In that case, you can of course make use of your satisfaction guarantee, which you are covered by if you have ordered the product directly from our webshop. If you have not experienced the desired results within 100 days of receiving the product, you will of course get your money back.

If you are unsure whether your discomfort is due to an underlying disease or if you are not experiencing improvement, you should visit a doctor or dentist to have your teeth, tongue, gums or other parts of your mouth examined.

Also read our guides on mouth problems:
David

Having been a long-term user of this product, we have no problem repurchasing and using it again. Fast delivery and at a competitive cost.

Susan

Australian Bodycare is my favorite! Now I don't use anything else. My skin is perfect for the first time in years! Thank you, Australian Bodycare!

Sarah

I've been using this company for years. Their products are of very high quality. The ordering process is straightforward, and the delivery is fast. I highly recommend them.

Mary

I love the products. I really value the small gifts. The customer service couldn't be better. Thanks to you all.

Elizabeth

Good products that live up to their promises with an incredibly good effect. My skin has never been better!

John

Excellent products. I've always liked tea tree and now there's such a wide range of products for everyone.

Michael

Brilliant products and fast delivery. I'm very impressed 🥳.

Emma

My skin feels great. I will definitely make this a permanent part of my skincare routine.

Karen

Very easy to order. Very efficient service. Always informed about the delivery. The service was excellent.

Helen

I love these products. I have very sensitive and reactive skin and have no issues with these products. I'm very happy.

Daniel

The products are absolutely excellent, they work perfectly, used once and everything is clear! Plus, they're better than chemical solutions.

Lisa

Excellent products, they really work well. The price is a bit high but so is the quality.
Frequently asked Questions
Aqua/Water, Sorbitol, PEG-40 Hydrogenated Castor Oil, Polysorbate 60, Betaine, 4-Terpineol, Xanthan Gum, Melaleuca Alternifolia (Tea Tree) Leaf Oil, Caprylyl Glycol, Panthenol, Dipropylene Glycol, Glyceryl Caprylate, Allantoin, Tocopherol, Pantolactone, Leptospermum Scoparium Branch/Leaf Oil, Aroma/Flavor, Limonene, Eugenol, Linalool.
The story of healing tea trees dates back thousands of years and it originates from the Aboriginal people of Australia. Their legends describe lakes surrounded by tea trees. Falling leaves and twigs from the tea trees leached their essential oils into the water and turned the lakes into antiseptic baths. The lolacl Aborigines used these natural, healing spas to treat a number of conditions, such as skin infection, burns, cuts and insect bites.

The healing benefits of tea trees were not officially registred until 1923. However, the local Aboriginal tribe, Bundjalung, had long understood the protective and healing powers of tea trees and used their crushed leaves to treat various wounds and skin infections. They named the land with tea trees "Healing Ground".

The products from Australian Bodycare contain natural, antiseptic Tea Tree Oil (Melaleuca Alternifolia). Tea Tree Oil has been known and used by Australian Aborigines for centuries because of its powerful antiseptic effects. Tea Tree Oil has been added to all Australian Bodycare Tea Tree Oil products in different concentrations, depending on which skin problem the products is developed to combat and where on the body it is to be used. Our product series is tailored for the entire family: It prevents and treats the most common skin problems—all while staying gentle on the skin.
Shipping and Satisfaction Guarantee

United Kingdom

Expedited & Standard shipping (1 - 2 days) - GBP 9.99. Free shipping on purchases over GBP 29.

Ireland

Standard shipping (2 - 3 days) - GBP 9.99. Free shipping on purchases over GBP 39.

We attach great importance to customer satisfaction and guarantee you the highest quality. Therefore, if within 100 days of receiving your products you are not satisfied, you can make use of the satisfaction guarantee.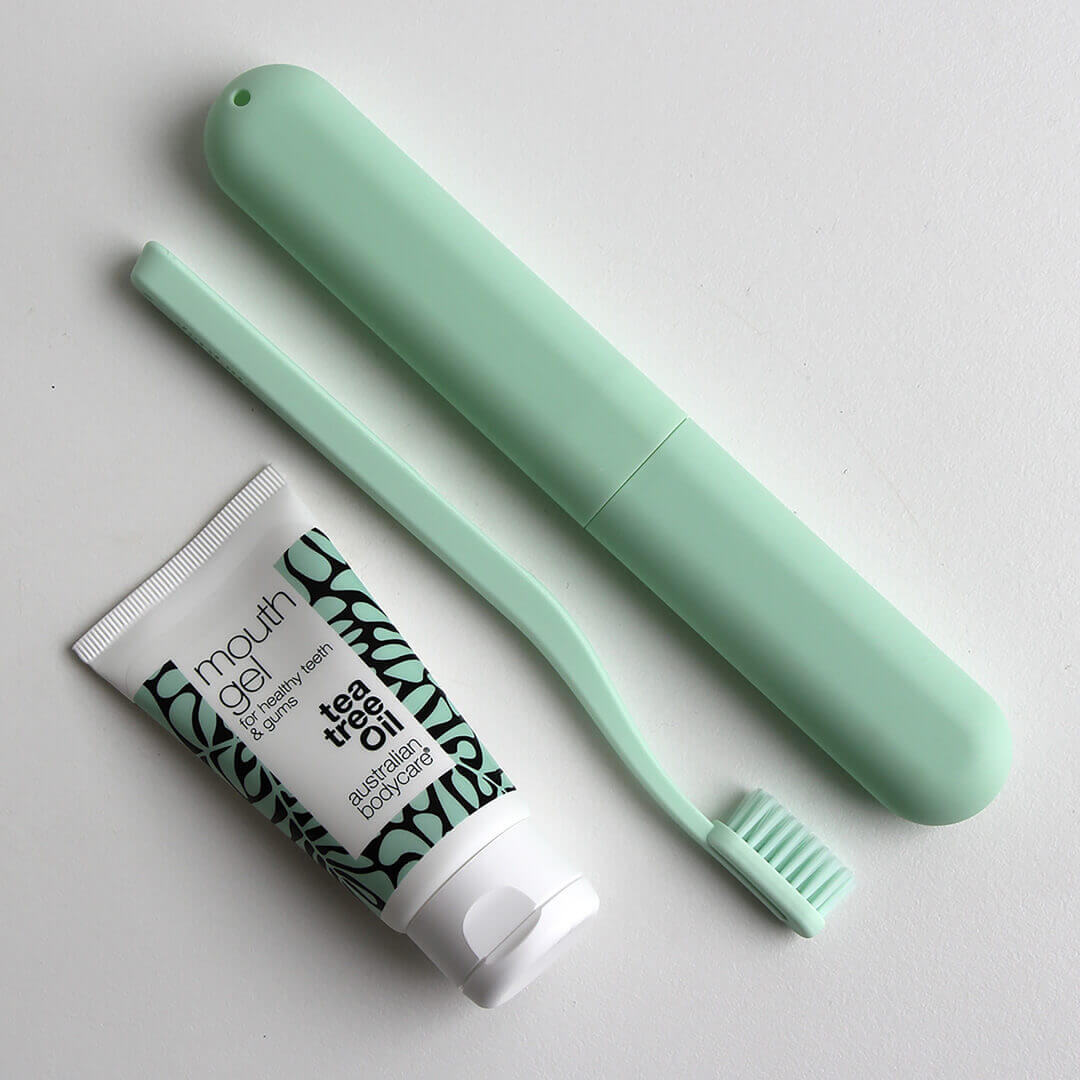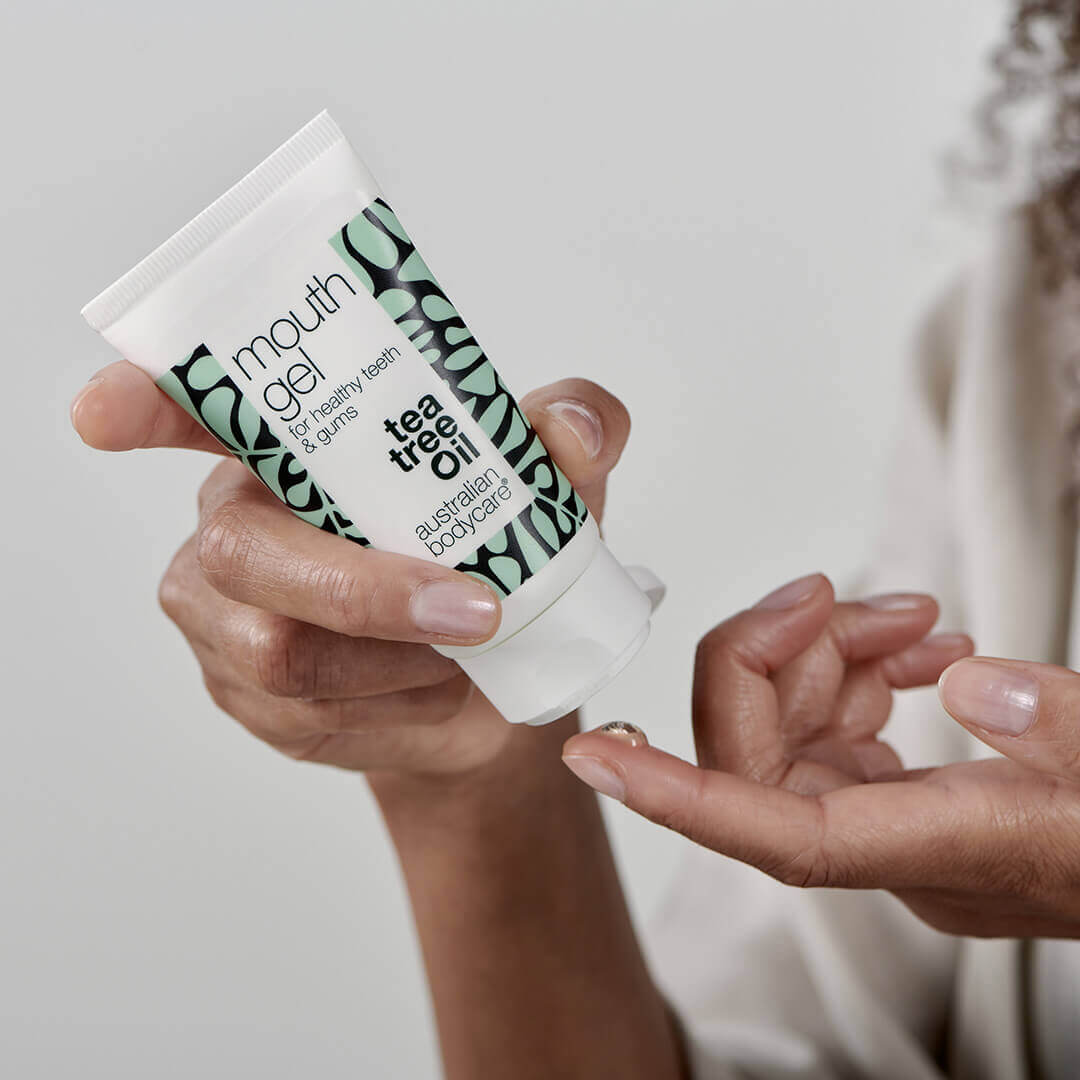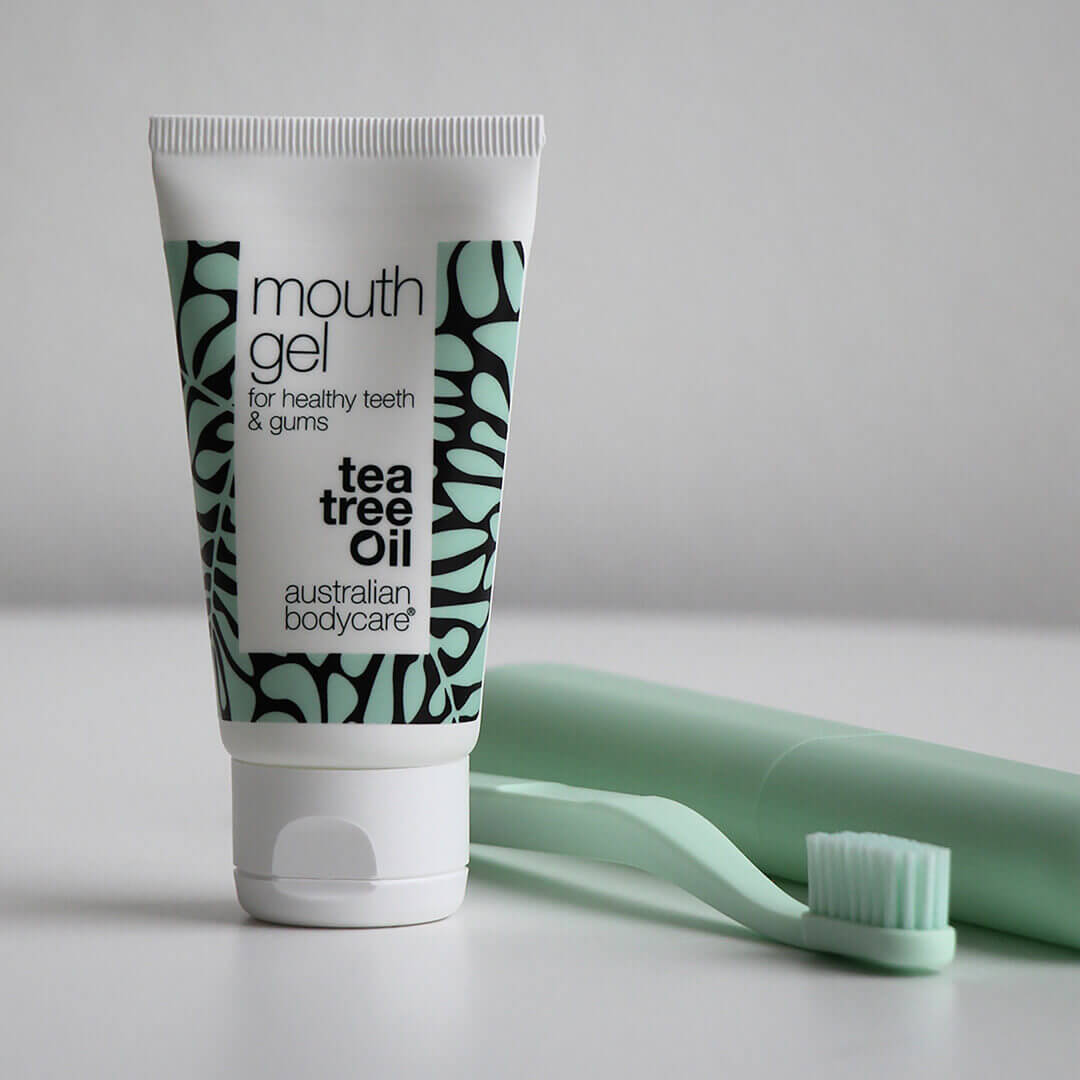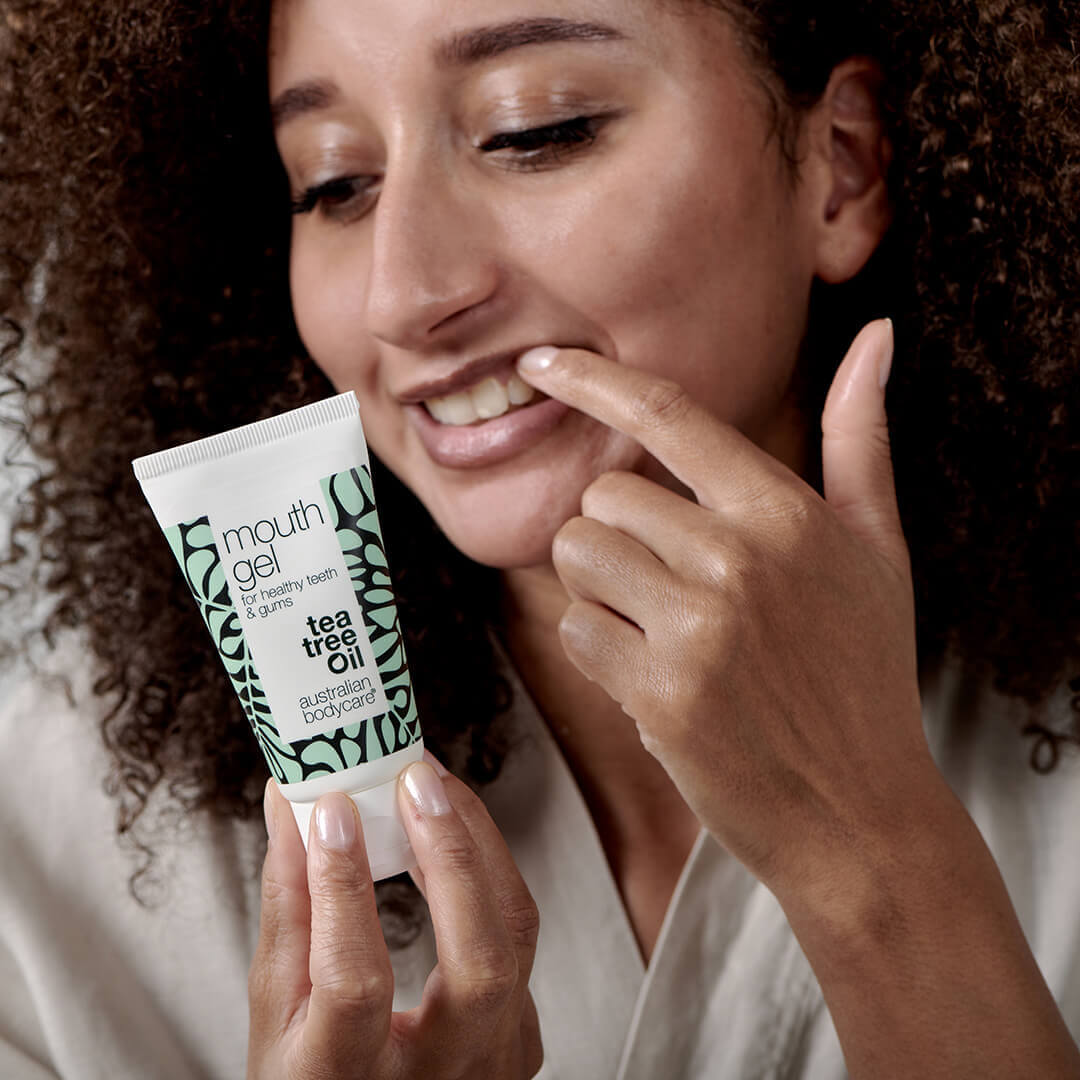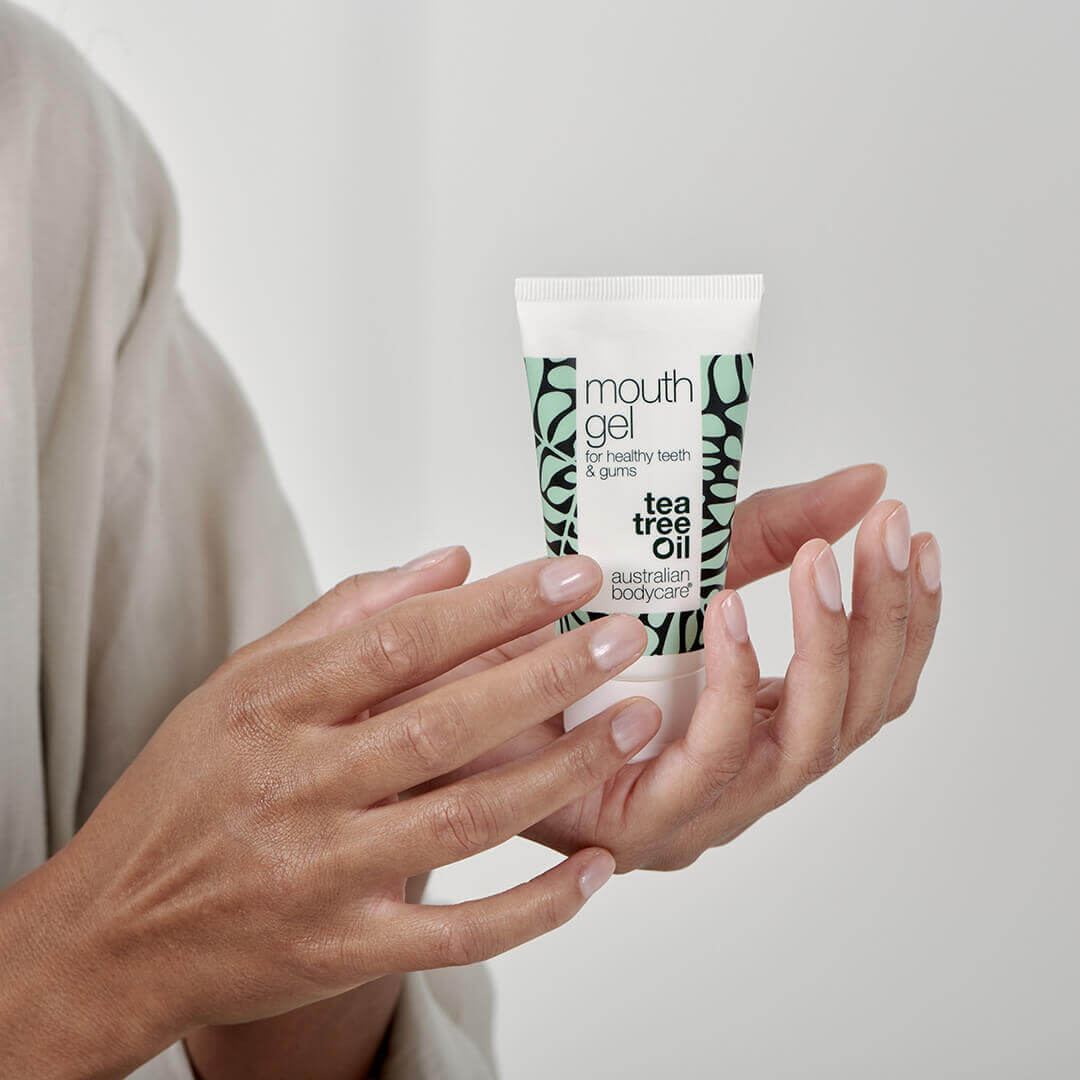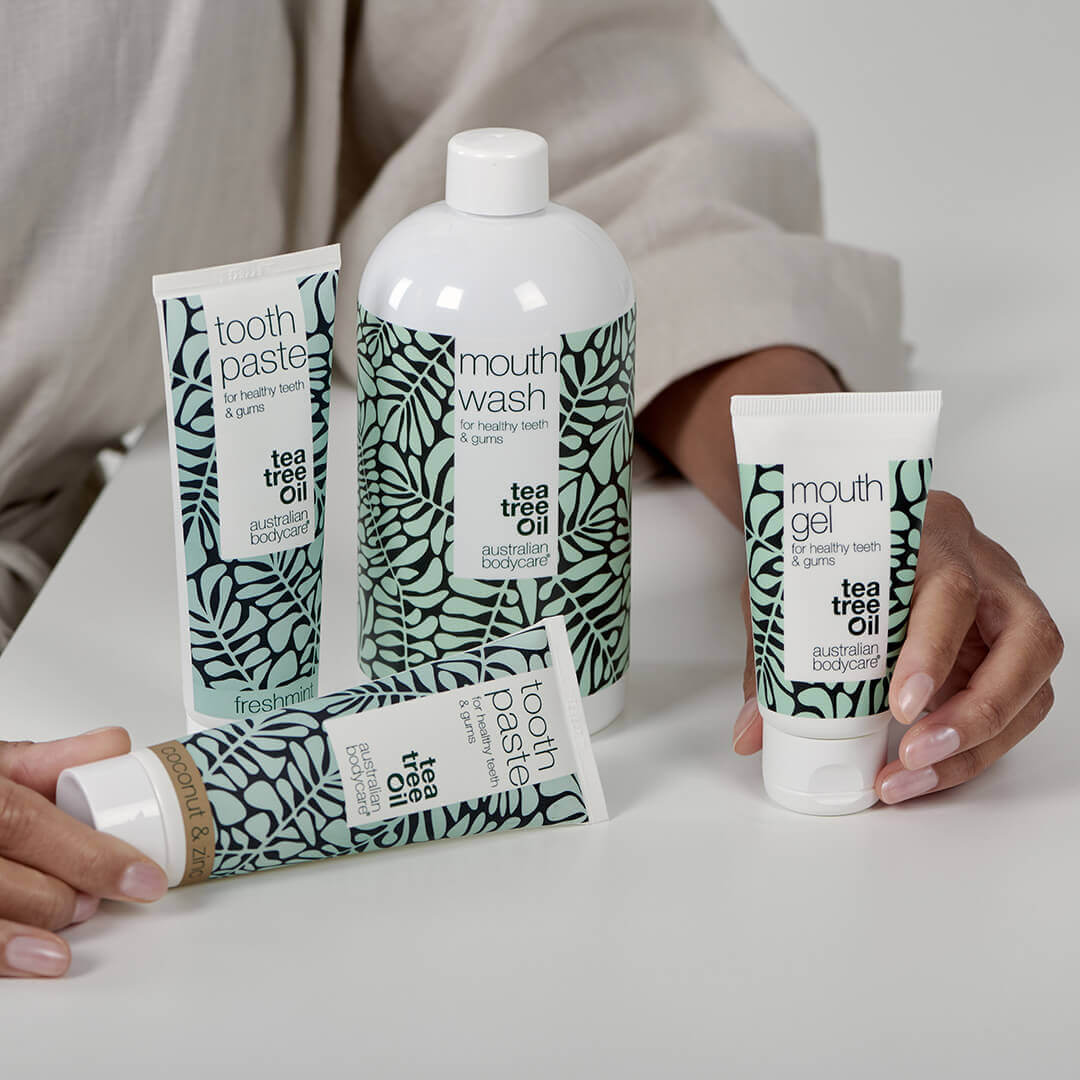 Why you should take care of your skin with Tea Tree Oil from Australian Bodycare
100% Natural

Discover the secret to radiant skin, Tea Tree Oil from Australia's rich flora, a treasure passed down by aboriginals. Sourced from the Melaleuca Alternifolia tree, our products boast the purest, pharmaceutical-grade Tea Tree Oil.

Heal

Harness the might of Tea Tree Oil for immaculate skin and hair. Celebrated for its unparalleled antibacterial and antifungal prowess, it balances the skin's bacterial flora. Every Australian Bodycare product is infused with the right concentration of Pure Tea Tree Oil for optimum results.

Maintain

Embrace daily care with Tea Tree Oil to combat skin issues and promote healthy skin. Engineered to curb unwanted bacterial and fungal growth, our dermatologically-tested formulations prioritize potent results without compromising skin safety.
We Care About Nature
We have partnered with Cool Earth in the conservation of 241,000 hectares of rainforest, protected by 31,000 people.
Read More Here
Join 50,000 others – follow us on Instagram